What Virginia Democrats are currently pursuing can be summed up as: We're Coming For Your Guns, and We'll Mobilize the National Guard to Take Them.
Democratic Virginia Rep. Donald McEachin suggested cutting off state funds to counties that do not comply with any gun control measures that pass in Richmond.

"They certainly risk funding, because if the sheriff's department is not going to enforce the law, they're going to lose money. The counties' attorneys offices are not going to have the money to prosecute because their prosecutions are going to go down," he said.

McEachin also noted that Democratic Virginia Gov. Ralph Northam could call the National Guard, if necessary
Source: https://www.washingtonexaminer.com/news/the-law-is-the-law-virginia-democrats-float-prosecution-national-guard-deployment-if-police-dont-enforce-gun-control
More counties are joining the ranks of Second Amendment Sanctuaries in Virginia.  The total number of sanctuary communities in Virginia is 86 of 95 counties; with more votes in process.
"This is truly a Pulaski County resolution … it's a grassroots effort from the citizens," he said.

Guthrie said the resolution — drafted by County Administrator Jonathan Sweet — was nearly perfect, save for the use of "supportive" over "sanctuary" in the initial draft. Sweet said he chose his wording carefully as to not lull citizens into a false sense of security.

He said the resolution was mostly symbolic, but clauses like the county promising not to allocate county funds to help in the prosecution of gun laws it deems unconstitutional, gave the resolution some teeth. Additionally, the supervisors encouraged constitutional officers to follow its lead in resisting "unconstitutional" gun laws.
Source: https://www.roanoke.com/news/nrv/pulaski-county-approves-second-amendment-sanctuary-resolution-as-montgomery-county/article_d605a864-fc96-5410-b250-47ef63f97c2c.html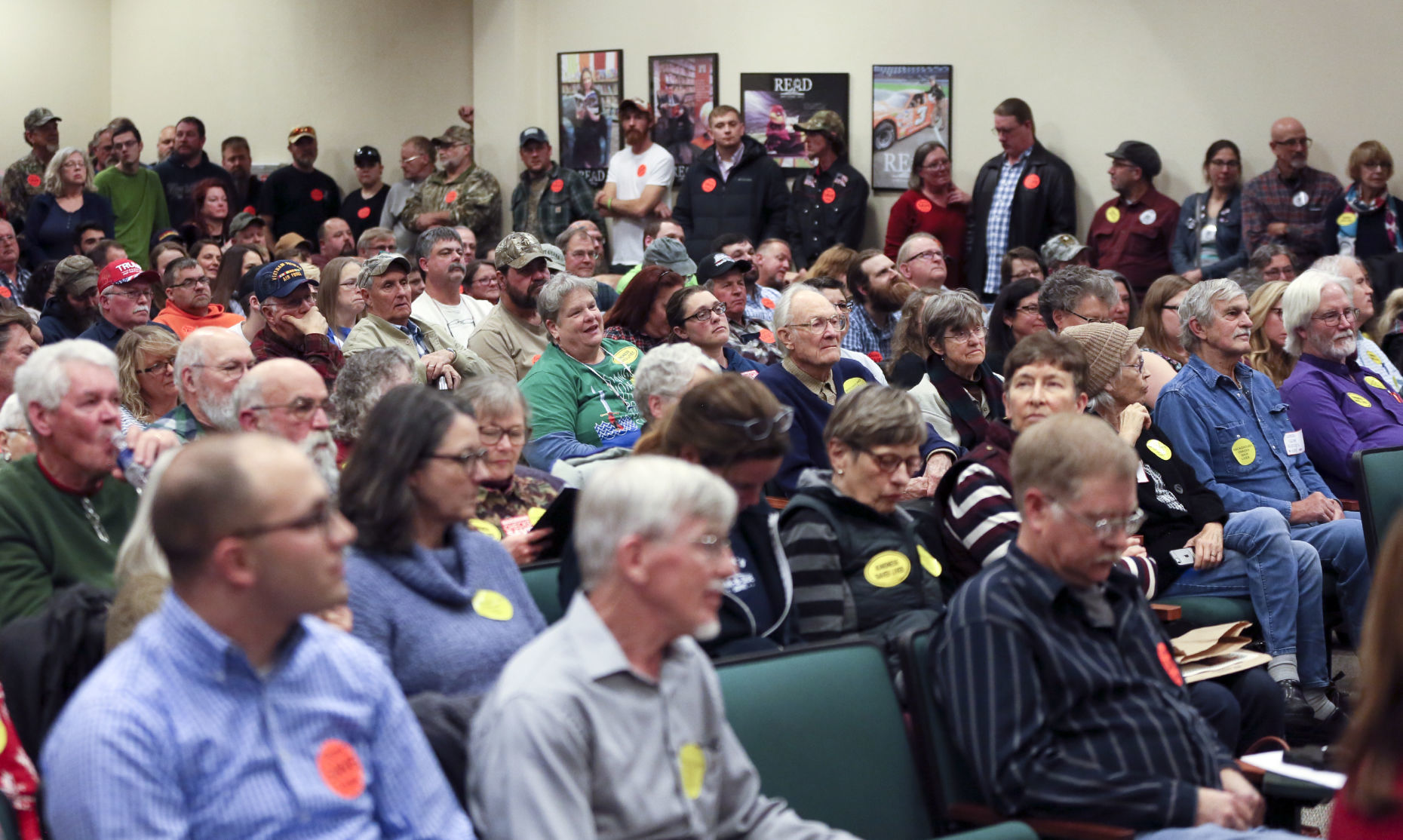 Democrat support of "red flag" laws, that strip individuals of their right to keep and bear arms if a judge decides they may pose a danger to themselves or others, is sparking interest in communities and counties designating themselves as save havens for the right to keep and bear arms.
Will other counties in Kentucky hop on the 2A Sanctuary bandwagon? Given the amount of support we've seen for the movement in Virginia and eastern Tennessee, I would be shocked if the movement didn't take off in the Bluegrass State. Expect more counties to follow the lead of Harlan and Marshall counties over the next few months.
Source: https://bearingarms.com/came/2019/12/18/second-amendment-sanctuary-movement-spreads-kentucky/
Now one Virginia county has take the next step beyond declaring themselves a 2A sanctuary by passing a resolution in support of raising a militia to defend gun rights.
Vice-chairman Charles Stacey said the militia resolution allows for immediate county intervention in the event that legislation that violates citizens' Second Amendment rights is passed by the Virginia General Assembly.

Both Stacey and Hackworth told News Channel 11 that if laws are passed by the state that are in direct opposition of Second Amendment rights, an injunction will be prepared by Tazewell County.

Stacey said the passing of this resolution is a legal maneuver to protect individuals in the event that the state attempts to criminalize them supposing stricter gun laws are passed by the state.
Source: https://www.wjhl.com/news/local/tazewell-county-board-of-supervisors-passes-resolution-to-emphasize-right-to-militia/
Current "red flag" laws permit gun confiscation on a one-by-one basis. How long before law enforcement is asked to gather larger groups of legally purchased firearms?