The Supreme Court has just issued its long-awaited ruling in Janus v. AFSCME 31, holding that public sector unions (government workers) cannot compel the payment of agency fees from nonmembers. That's "nonmembers" of "public sector unions"; not an insignificant impact on Democratic money laundering through union political "contributions" but it doesn't completely turn off the spigot either.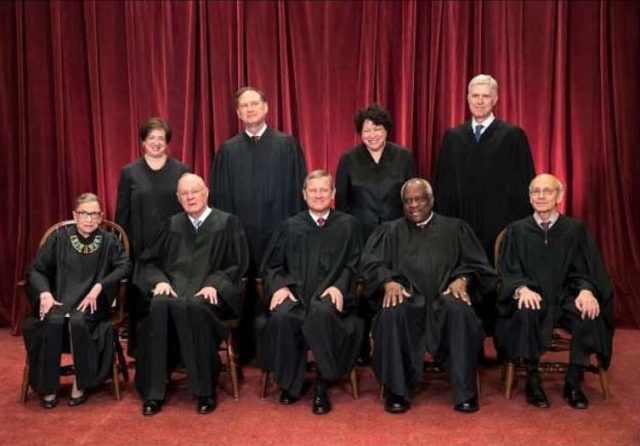 The greatest assault on American democracy is the outrage of billions of dollars of forced union dues taken from workers without their consent and spent to buy elections over a 50 year period. No American should be forced to join any organization or pay cash to others as a requirement to earn and keep their job. – Grover Norquist, president Americans for Tax Reform
One big question is how much of an effect this decision will have on Democratic "fundraising," given that prior to now, unions had used the money taken from unwilling workers and donated it to Democrats and related causes. Radio talk show host, Hugh Hewitt thinks it could be a significant amount of money:
Very few political reporters seem to understand the stakes here but it is hundreds of millions of dollars of coerced contributions to Democrats and initiatives that dries up instantly if Janus prevails.
Rush Limbaugh made a similar point about the potential for a huge impact on Democratic "fundraising". He put the amount of loss dues at a billion dollars or more.
An interesting side note is that public sector unions only exist due to Executive Order 10988. That executive order was issued by President John F. Kennedy on January 17, 1962. I'm crossing my fingers, that some where in President Trump's term in office will come the right time to rescind that order.
More details on the ruling from Legal Insurrection: SCOTUS Rules in Janus v. AFSCME That Public Sector Unions Cannot Make Non-Members Pay Dues